Specialists in:
CONSTRUCTION INDUSTRY MARKETING
FOR ARCHITECTS, THE TRADES, & BUILDING MATERIALS SUPPLIERS
Start with a great website.
Your online presence is the hub of all your marketing efforts and should be your 24/7 online marketing and sales person.
In this industry, few things matter more in business than trust. Having a website shows a prospect that you're a legitimate business they can trust. A website is the official face of a business in the 21st century, and everyone expects you to have one!
We have 30+ years of experience helping architects, construction trades, and building materials suppliers generate more leads using traditional marketing and advertising, as well as the power of the internet. We can help you build your business using online methods that target your prospects and help you convert those efforts into sales.
Read our lead-generating construction industry marketing articles below!
We know marketing can be a challenge, that's why we've written easy-to-understand articles to help your business grow. Of course, we are always available to take over any tasks so you can run your business. Just get in touch!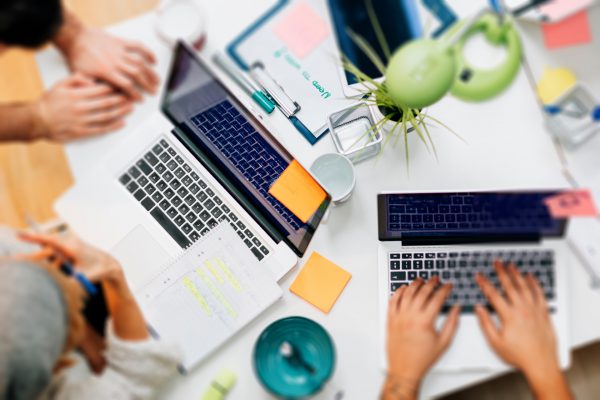 What can we do for you?
Create a great website. Our sites start at only $1,495!
Integrate that website into a broader marketing plan.
Use SEO, email marketing, social media, industry media and more to deliver traffic to your site.
Build lead-generating tools and strategies, and help you track lead progress.
Manage and adjust your efforts to counter trends and competitive reaction.
Everything you need at a price that makes sense.
We wouldn't be in business since 1985 if we treated our clients like meal tickets, so we don't. Part of a successful marketing plan is affordability. To that end, we have lots of ideas for how to get the most bang for your buck.
We know how much to spend, and what to spend it on. We don't chase fads or copy trends. We use proven techniques that take the guesswork out of success.
There's a clear correlation between construction industry companies that have a great website, and those that don't. Simply doing a website isn't enough anymore - as the hub of all your marketing efforts, your website should be your 24/7 online marketing tool and salesperson that generates leads and increases sales! In construction, few things matter [...]